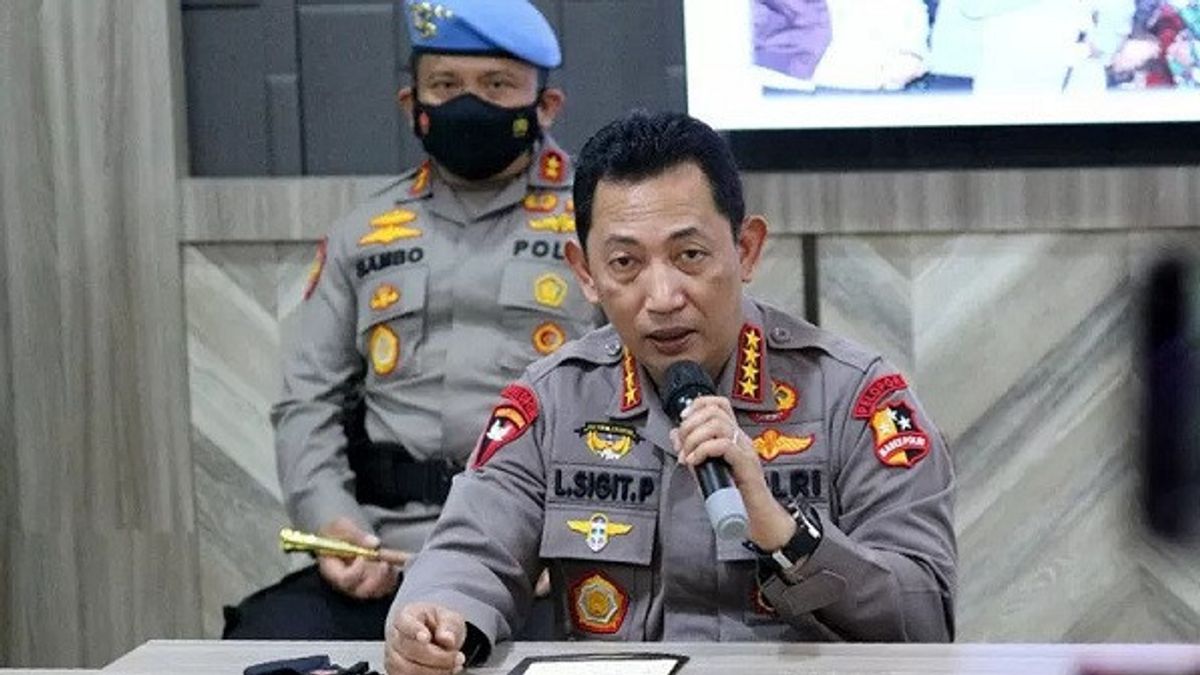 JAKARTA - National Police Chief, General Listyo Sigit Prabowo, issued a telegram. The contents ordered his staff to take action against members of the police who committed violations in cases of excessive violence against the community.
This order from the Chief of Police is contained in a telegram numbered: ST/2162/X/HUK.2.8./2021 which was signed by the Head of the Police's Professional and Security Division, Inspector General Ferdy Sambo, Monday, October 18, 2021.
The Head of the Public Relations Division, Inspector General Argo Yuwono, confirmed the issuance of the Police telegram, in the context of mitigating and preventing cases of excessive violence perpetrated by Police members so that they do not recur, and there is legal certainty and a sense of justice.
"There is indeed a TR (telegram-ed)", Argo told reporters.
Three prominent cases have become a record of the National Police to issue the telegram, namely the case of the Percut Sei Tuan Police, Deli Serdang, North Sumatra, which is suspected of being unprofessional and proportional in handling cases of abuse.
The next case, on October 13, 2021, occurred in the case of members of the Tangerang Police, the Banten Police, slamming students who were demonstrating.
As well as the third incident on the same date, October 13, 2021, namely the case of members of the Deli Serdang Police Satlantas, North Sumatra Police, who abused motorcycle riders.
There are 11 directions or ways of acting contained in the Police telegram addressed to Kasatwil and Kapolda, including taking over cases of excessive violence and ensuring that the handling is carried out procedurally, transparently, and fairly.
Provide instructions and directions to members in operational functions, especially those dealing with the community so that when carrying out security or police actions, they must comply with the Police's professional code of ethics and uphold human rights.
Emphasize that in the implementation of coercive measures, the SOP on the sequence of police actions must be followed by the Regulation of the National Police Chief Number 1 of 2009 concerning the Use of Force in Police Actions.
Furthermore, strengthening the supervision, security, and assistance by the Police's Professional and Security Division function, both openly and privately, during the implementation of security for demonstrations or forced activities that are vulnerable or involve the masses.
On the last point, the National Police Chief instructed to impose strict sanctions on members who are proven to have violated discipline or code of ethics as well as criminal acts, especially those related to excessive violence, and to direct superiors who do not carry out supervision and control according to their responsibilities.