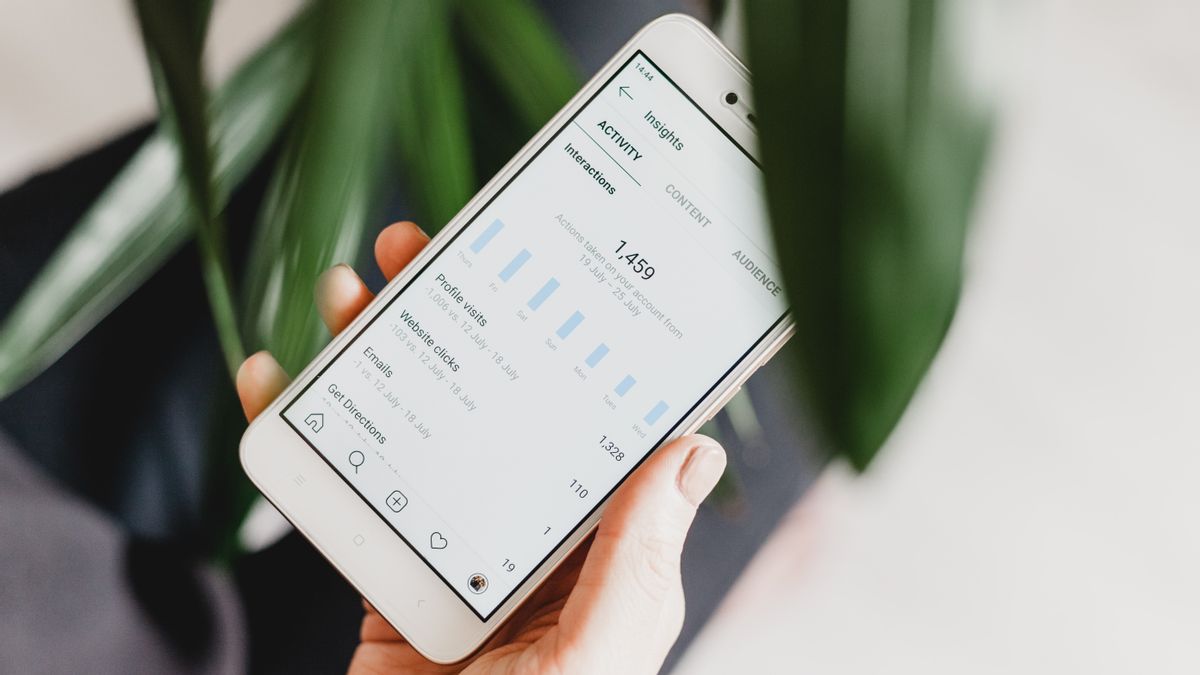 YOGYAKARTA - Instagram Ads (Instagram advertisement) is one of the social media marketing that is right to be used if you want to do business on Instagram.
With the IG Ads feature, you can reach a wider audience to be interested in buying advertised products.
To install advertisements on Instagram, business actors are required to pay part of the fee and fulfill some of the requirements.
What are the conditions? Approximately how much is needed? How is the method of installing advertisements on Instagram? Come on, follow it completely here!
What Is Instagram Ads?
Instagram Ads is a feature for business people to advertise directly imported by Instagram.
The purpose of using it is so that the photos and videos that you upload can attract the attention of the audience so that they are interested in buying the products that you are advertising.
Brands or newly initiated businesses can also be introduced as soon as possible because for Instagram, 62% of users report if they find new ingredients from ads on Instagram.
The use of IG Ads is not free. Therefore, you need to spend a little pay so that your products can be known by the wider public.
Despite being paid, advertising on Instagram has the opportunity to bring multiple benefits. Especially if you use other features on Instagram to market your products.
Here are the steps to create Instagram Ads through various methods:
Boost post organic content
1) Go to Instagram and show the article you want to advertise then click the boost post button.
2) After clicking the boost post button, the objective selection or goal selection that is intended to be used as an advertising destination, whether to user visit the profile, visit the site, or get direct message.
3) After you sort the objectives, go to the audience selection. You are free to sort out whether you want to use an automatic audience which will be determined by Instagram or create your own according to your needs. The selection should be to make your own audience by clicking the create your own option.
4) Next name the audience (according to their respective needs), select location, interest, age, and gender. After that click the done button.
5) Continue to the budget election by getting used to the need for self-allocation and selection whether the duration wants to be always running or set for a few days.
6) Lastly on the review page, check again whether everything matches what is being desired.
How Much Is The Price Of IG Ads?
In fact, the price of IG Ads depends on the offered model used. For the average, the price of Instagram ads can start at IDR 2,936" IDR 98,081, here are the details:
Advertising Tips On Instagram Ads
1. Determine campaign goals
When before starting the advertising campaign, make sure your body is clear. Do you want to increase brand awareness, increase sales, or increase traffic to websites?
By ensuring clear goals, your advertising campaign planning continues to be efficient.
2. Target the right audience
Instagram Ads provides various targeting options to help reach the right audience. Target sourced in position, demographics, attention, behavior, and others. Convince to sort out targeting options relevant to your products.
3. Use high-quality photos or videos
Instagram is a visual platform, so photos or videos that are attractive and of high quality are very meaningful. Convince the content used according to the identity of the brand and attract the attention of the audience.
4. Create an interesting caption
Not only photos or videos, captions are useful elements of Instagram ads. Make it as interesting as possible but remain informative, and short and clear. Convince the caption contains representing the added value offered to the audience.
5. Use the right Call to action (CTA)
CTA means to encourage your audience to carry out certain actions, such as visiting websites or buying products. Ensure CTA fits the purpose of advertising and persuasiveness.
6. Test and maximize campaigns
After your advertising campaign runs, make sure to continue to monitor its performance. Undergo A/B testing to recognize what plays a role and not. Maximize the campaign sourced on the information collected to improve advertising performance over time.
7. Use measurement and reporting features
Instagram Ads provides various measurement and reporting features that can help you master your campaign performance and make the right decisions. Make sure to use this feature to improve your advertising performance over time.
So after knowing the ins and outs of Instagram Ads, see other interesting news on VOI, it's time to revolutionize news!
---
The English, Chinese, Japanese, Arabic, and French versions are automatically generated by the AI. So there may still be inaccuracies in translating, please always see Indonesian as our main language. (system supported by DigitalSiber.id)