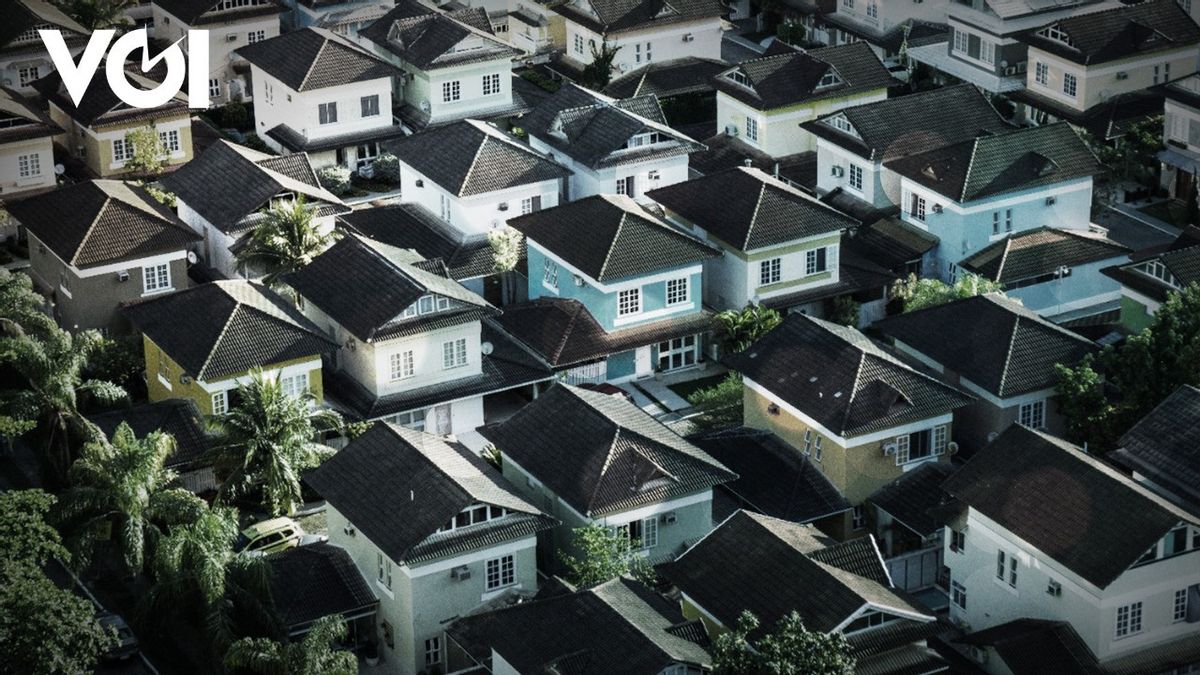 Previously, it was revealed that there were ten industries that scored the most billionaires. The article seems to break the common assumption that the technology business is not the most profitable in the world. Its ranking is even far below the property or real estate business which is perched in the third position. Still in VOI's signature series "Young, Rich and Happy", about making money in the property business.
We can easily find the success stories of property entrepreneurs who have succeeded in making billions of money, starting from the internet, campus seminars, even at public events. Starting from within the country to abroad. All stories are complete. We try to summarize these success stories and find a common thread how they can be successful.
On an occasion, one of the richest property bosses on Earth, Li Ka Shing once revealed how he started his success in the property business. At that time a political crisis was occurring. Fortunately, property prices are still rising.
He then bought land from fleeing residents at low prices in 1958. Li then named his property development company Cheung Kong, which is China's longest river.
Left behind Li Ka Shing, Wang Jianlin who is also lined up as one of the richest property entrepreneurs in the world, has another successful path. He first entered the business world in 1989.
Previously Wang Jianlin operated one of the largest cinema chains in China. He also served in the Chinese military in the period 1970-1986. Jianlin has more than 200 plazas in China and has a wealth of USD25.3 billion or IDR 341.89 trillion in 2020.
Some say, all entrepreneurs will become real estate entrepreneurs in due time. The two names above do have lucrative advantages from the real estate business. But that doesn't mean the results are picked without long effort.
Moreover, the results of the new property business can be seen in the long term. Thus, is it possible that the real estate sector is engaged in by young people, especially by the nation's children?
Abdul Madjid Alzindini answered that question in cash, who was asked to be the youngest property entrepreneur in Southeast Asia. He succeeded in establishing his property company PT Gaya Realty Property in 2014.
In addition, there is the owner of the Elang Group, Elang Gumilang, who has a property business with real estate concept housing in the West Bogor area. He even scored Rp. 55 trillion - Rp. 56 trillion from the total sales.
Doing business since young
Doing business is not a foreign decision to pursue a career. But not everyone can consistently be in business. The risk of failure is often a big concern for people who want to build a business.
Based on studies from Duke University, Founder Institute, and Northwestern, the average number of entrepreneurs is 40 years old when they first launch their business. Meanwhile, the average age of successful startup leaders is 45.
But with the development of the times, there is no need to wait for your 40s to start a business. Now many young people in their early 20s have started their own businesses. Although sometimes they end up having to drop out of school, they are able to learn directly in the field that they will continue to work on, namely business.
Before going directly into the world of property, it's good to learn from the experts directly. For that we discussed with Fast Property Founder Rose Yunita about how to start a property business.
Rose is actually a doctor. However, his inner vocation made him move into the property industry.
"At the age of 30 I just started property, my background is a doctor. I used to work as a doctor all the time because of the better time management and greater income," said Rose, when contacted by VOI.
Rose entered the realm of property slowly. He started off by becoming a broker. That way he does not need to go out of large direct capital. At least Rose provides the budget for advertising. Also other costs such as fees for traveling.
It takes the right steps
"The problem of capital earlier, what I said had no capital, it means that having capital does not mean not spending money at all. There are fees for gasoline, fees for going here and there, placing advertisements, and so on," said Rose.
Rose said that anyone who wants and has the intention to work in the property world can. However, what many young people face today is living in an era with digital marketing and social media that makes them often get distracted.
"Because in the past, we could get information from a book or magazine which was a firm. People publish books because there are references because there is proof. All of that has a process, so it's not a hoax," he said.
According to Rose, not many people know how a property entrepreneur struggles to achieve results. Young people today, he said, mostly only access information only from social media. Whereas in the property business, if the right knowledge or mentors cannot be provided, it will be difficult to determine which one is correct.
Running the property business is not easy, it is not instant, and it takes time. Maybe that's what often makes some young people who are involved in the property business discouraged. Comparing to other businesses, for example selling clothes, maybe today or tomorrow we can see there are sales even if only two or three pieces. But for varnished property, it's not that short.
For example, when you become a broker you have to put an ad first. It is impossible for an ad to be posted a day, immediately someone is interested. Can wait up to two or three weeks or even more.
"The property business is not instantaneous. Judging by its integrity, perseverance and innovation as well. Being a broker is also an entrepreneur because when there is a product, whether it is a house, shop, apartment or whatever, it must be able to sell to the right buyer and there must be innovation. on him, "explained Rose.
In fact, when this property business is well pursued, finding innovation, being able to be creative, will bring promising income. It is not difficult to become a rich young man from the property industry when he finds the "click".
The hardest challenge
For Rose, the most difficult challenge in running the property business is when it comes to maintaining what you have gotten. The owner of Fast Property said that at a certain level, he still needs support to further develop his business or see less and more of the business he has run.
"Like an elementary school student with a high school or college student. Elementary school children know that they learn if they don't study their mother scolded them. But the challenge for high school or college children, she started thinking about how I can become a better person," said Rose.
"When doing business, we are busy defending ourselves. In the end, we forget our own foundations. In the past, why was this office established. In the past, why were we engaged in this field. Why we forget," he added.
Rose said a strong reason is so important to be sustainable in the property industry. According to him, making money alone is not enough motivation.
He gave an example, sometimes when someone digs himself deeper to find out what he really wants, he just wants his parents to be happy. When he knew and held on to it, all the obstacles and troubles on the business trip did not discourage him easily.
"Money is only an impact. So when he finds out that his parents are happy, he will also be happy, and when he is happier he can also be more creative. Now, that is when there is a challenge in the middle of a business trip, whatever the challenge is, he will not. receding because there is always a driving force within him to achieve goals, "he concluded.
Follow this edition of the Writing Series: "Young, Rich, and Happy"
---
The English, Chinese, Japanese, Arabic, French, and Spanish versions are automatically generated by the system. So there may still be inaccuracies in translating, please always see Indonesian as our main language. (system supported by DigitalSiber.id)