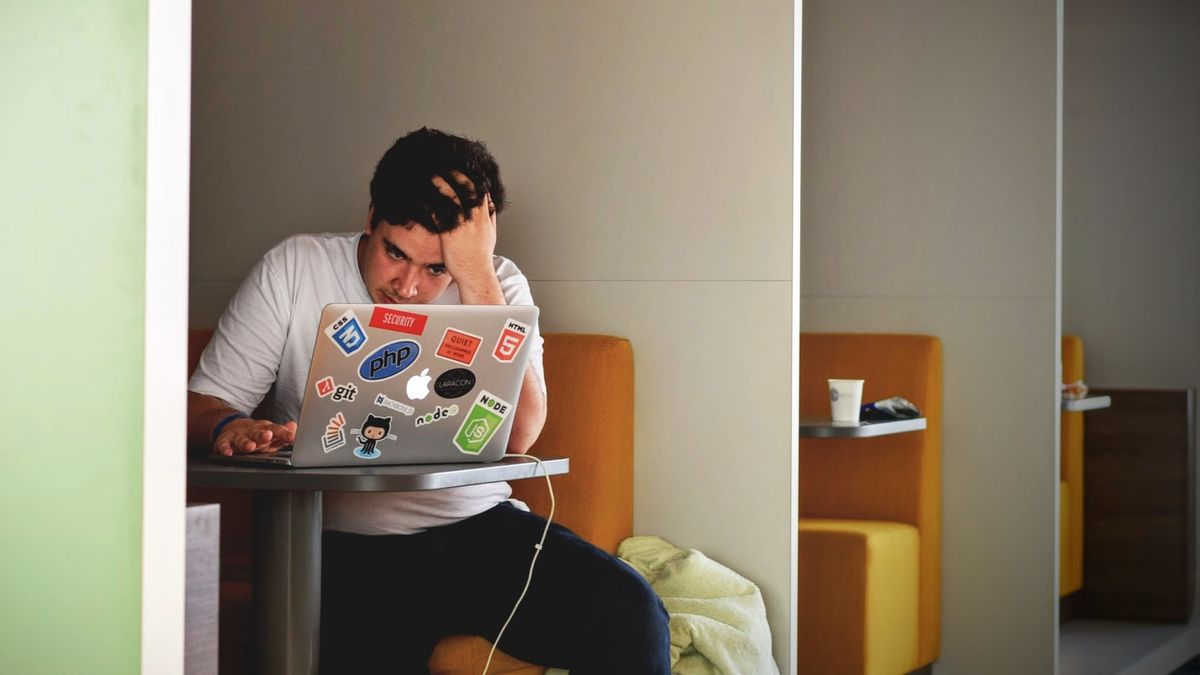 JAKARTA - Complaints from IndiHome provider users due to slow internet access are noisy on social media. On Twitter, this topic was trending. Unfortunately this happens often. And from this problem, it has strengthened us as the runner-up country in terms of the slowest internet speed in Southeast Asia.
The topic of "Indihome" and "Telkomsel" has been sitting on since Sunday night when netizens were busy complaining about the internet connection from these providers. "IndiHome's home internet, Telkomsel's cellphone internet. I'm finished tonight," said a netizen.
Other netizens were furious because they bought a 30 Mbps internet package but they only got 38 Kbps. "Bought 30Mbps but Indihome gave me 38Kbps is this a joke?"
Buy 30Mbps but indihome give me 38Kbps are u fcking kidding me? pic.twitter.com/11i20p7RGc

— SINCAN (@SINCAN93013423) September 20, 2021
A number of public figures also shared their disappointment on Twitter. How not, the disturbance that is still felt until Monday morning has hampered the activities of many people, both studying and working from home.
Director Angga Dwimas Sasongko, for example, said that a duet with the IndiHome service at his home brought disaster to his children's education. The reason is, problems like this have often happened. As a result, he intends to change providers.
"Online schoolchildren combined with @IndiHome subscriptions at my house, is an educational disaster. I don't know how many times my child has failed to attend school because the internet has crashed like 2 days today. Time to change providers," wrote Angga.
Online school children are seen as @IndiHome subscriptions at my house, it is an educational disaster. I don't know how many times my child has failed to attend school because the internet has crashed like 2 days. It's time to change providers.

— Watch BioskopOnline.Com (@anggasasongko) September 20, 2021
It's hard to find an alternative
For some people who live in urban areas, they may still have several alternatives to replace their services if they are no longer able to use the services provided by IndiHome. However, it seems difficult -- if not impossible -- for people whose only network is available from the state-owned company.
On Twitter, not a few IndiHome users intend to move to another provider. However, they admitted that there were no other alternative providers available.
The owner of the @abcdel___ account, for example, said that other providers could not enter his area. "What I feel is that in this cave area, other providers can't enter."
Similarly, @miredodino also complained about the same thing. "In my area there are also no other internet access. But I don't know if it's a monopoly or if other internet services are not interested in installing a network in my area."
Meanwhile, Abdul Furqon, a private employee from Curugmekar, West Bogor, who has subscribed to IndiHome for two years, admitted that he became familiar with the problem with his internet connection. "It can't be helped that his name is already 'darling,'" Furqon said jokingly when contacted by VOI.
Furqon said he could only surrender. The reason is that in the area where he lives there are no other providers. "Distractions are quite frequent, but what can I do at home, I have no choice but to IndiHome."
"And the worst thing is that, for example, the disturbance is at 4 pm and above, it will be entered into the report for tomorrow. It will not be served on the same day," added Furqon.
Actually, the slow internet connection in Indonesia has been thoroughly tested. According to a survey of internet speed service provider Speedtest, Ookla, the median download speed of Indonesian mobile internet is the second slowest in Southeast Asia.
The report, which is based on Speedtest Intelligence data for the first quarter of 2021 and the second quarter of 2021, states that the median (middle value) mobile internet download speed in Indonesia is only 14.78 Mbps. Indonesia's internet speed is slightly adrift from the country with the slowest download speed in ASEAN, Cambodia, which has a speed of 13.96 Mbps.
Comparison of Indonesia's internet speed with the fastest countries in ASEAN, Singapore is like heaven and earth. The neighboring country is known to have a median download speed of 52.42 mbps. So what's the cause?
Causes of slow internet
You could say that the current IndiHome polemic is proof of why Indonesia can be the runner-up of the country with the slowest internet in ASEAN. This case example almost gives us a complete picture of the root cause of the slow internet in the country.
So, according to ITB Telecommunications Expert, Agung Harsoyo, told Tirto that infrastructure issues are indeed the dominant factor why the internet in our country is slow. Because of this, the development of the internet network is uneven.
Previously, it was also mentioned that the IndiHome connection problem occurred due to a disturbance in the Jasuka (Java, Sumatra and Kalimantan) sea cable communication system for the Batam-Pontianak section. This disturbance occurred since Sunday afternoon.
"We will immediately prepare repairs so that the infrastructure can return to normal function as soon as possible," said Telkom's Vice President of Corporate Communication, Pujo Pramono in a written statement.
Indeed, during the COVID-19 pandemic, Agung said the provider was quite intense in upgrading its services. But they only do that in big cities.
Agung explained that providers are competing to compete for market niches in areas that are crowded with users. Providers have developed a lot of internet network infrastructure in areas with a high concentration of users, such as offices and shopping centers.
Meanwhile, the development of internet networks in residential areas has received less attention, because the business scale of the economy is indeed low. According to Agung, this pattern of business development has resulted in slow internet access in residential areas, as is currently being felt.
In addition, said Agung Indonesia also does not have an adequate spatial policy. There is no clear limit on which areas can be built and which areas cannot, so many small settlements have emerged with minimal populations.
"This makes it difficult for providers to focus on developing their internet network infrastructure in Indonesia," said Agung.
*Read other information about TECHNOLOGY or read other interesting articles from Ramdan Febrian Arifin.
Other BERNAS
---
The English, Chinese, Japanese, Arabic, French, and Spanish versions are automatically generated by the system. So there may still be inaccuracies in translating, please always see Indonesian as our main language. (system supported by DigitalSiber.id)