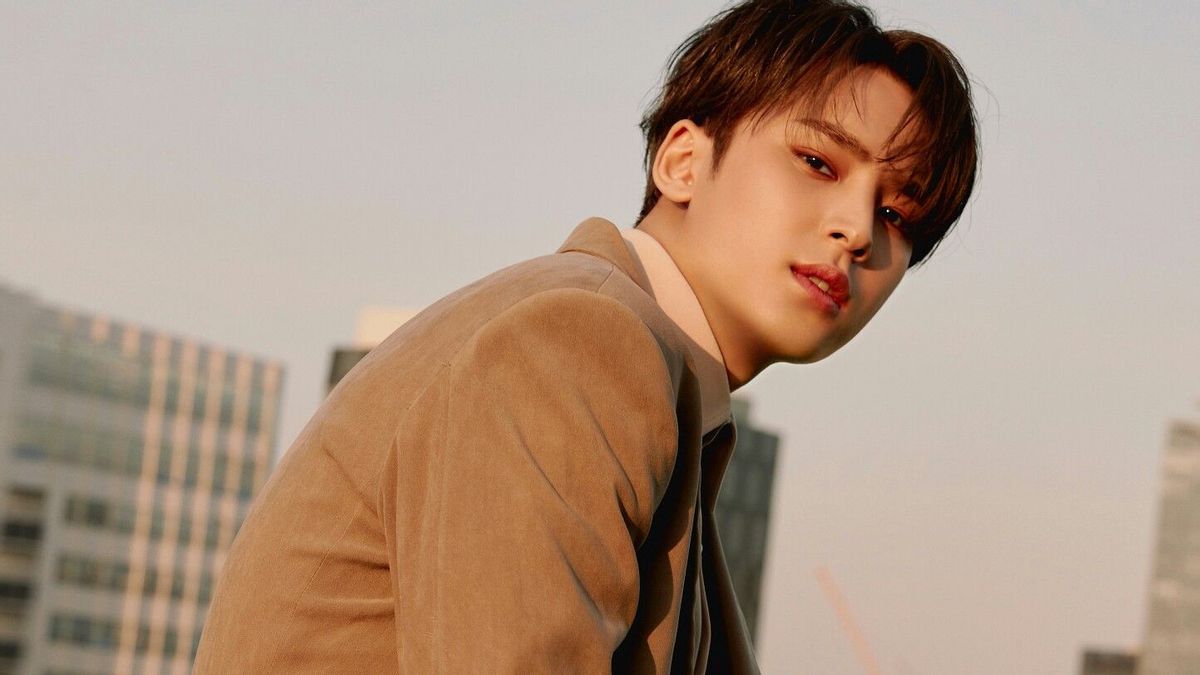 JAKARTA - Recently, a post appeared on the internet. It contains a number of K-pop stars and South Korean actors accused of committing violence while still in school. The post was written by an anonymous person who claimed to be a victim of bullying by public figures.
Allegations of bullying at the school first emerged last week, after volleyball twins Lee Jae-yeong and Lee Da-yeong were dropped from the squad for the 2021 Tokyo Olympics. Both were accused of physically, verbally, and emotionally abusing fellow athletes during school.
As for the artist's side. Actor Jo Byeong Gyu became the first public figure involved in this case. On February 16, three posts on the internet community called Jo Byeong Gyu bullying and taking other people's things while attending school in New Zealand.
After being denied by the agency, Jo Byeong Gyu took time to write on Instagram. "Why do I continue to be the target of reports like this and why do I have to explain myself all the time? I am careful to respond because I know my explanations can become a new tool for other people to construct their fantasy stories about me. "
Then, the rumor continued to Soojin from group (G) I-DLE who said the group's vocalist had bullied a schoolmate and took someone else's stuff. Soojin denied the accusations, but confirmed that he had dressed immodestly during school but it was done out of curiosity.
After that, at least more than 10 young figures were involved in accusations of bullying such as Kim Dong Hee, Kim So Hye, Mingyu SEVENTEEN, Park Hye Soo, Hyunjin Stray Kids, Sunwoo THE BOYZ, Aisha EVERGLOW, Chuu LOONA, Kihyun MONSTA X, and HyunA.
The bullying news came together
It is not known why this news of bullying could have emerged at the same time. The public suspects that this is a diversion from the news that athletes have been dropped from the Tokyo Olympics squad.
With social media capabilities that many people can use, people's reactions to idols can be seen. In South Korea, platforms like Naver have community features so anyone can write their opinion.
Bullying happens a lot at school times and not only among celebrities but also in society. Because of this, news about artists engaging in bullying is nothing new. Quoting the Korea Herald, one in three victims of bullying at school is targeted because it is part of joking.
In 2012, Ryu Hwa-young, formerly of the T-ARA group, said his group bullied him. The public puts T-ARA in a negative position so that they cannot promote as usual and it affects the career of every T-ARA member.
But in 2017, a former T-ARA staff member revealed that it was Ryu Hwa-young who bullied the T-ARA members and was being rude to their team. The plot twist that was revealed was made after T-ARA left their agency and started a solo career.
Just look at the various cases of bullying experienced by a number of public figures above. Even if the agency denies it or the evidence is not strong enough, internet users still express their frustration with the idol / actor.
Soojin, who denied the accusation received malicious comments. Many people asked Soojin to leave the group so as not to have a bad impact on his group members.
Past actions, their appearance or personal choices have always not escaped attacks. Even the anti-bullying movement doesn't work very well because in fact internet users choose to believe what they see.
A smudged image
We once wrote how drunk driving is one of the problems that can destroy the image of a public figure. And bullying, too, has the same effect.
Launching Yonhap, an entertainment industry expert said school violence affects the image of a K-pop idol. This is because public figures appear with a kind, innocent image as well as their singing and attractive abilities.
Don't be surprised if the agencies immediately issue statements and take legal steps. A bad image will have a domino effect on their career or project.
Park Hye Soo, for example. This week, he is scheduled to promote for his new Korean drama, Dear.M on a number of shows and radio. However, due to this news, Park Hye Soo and the Dear.M team canceled the promotion.
This is related to allegations of bullying that someone has written on the internet. A few hours later, this person deleted the post and said Park Hye Soo was not a celebrity.
Even though the writer denied it, Park Hye Soo's agency still took legal steps because the actress's image was tarnished.
---
The English, Chinese, Japanese, Arabic, French, and Spanish versions are automatically generated by the system. So there may still be inaccuracies in translating, please always see Indonesian as our main language. (system supported by DigitalSiber.id)